Attorneys & Paralegals
Adamsfietz.com
Santa Rosa Attorneys and Paralegals
Santa Rosa Criminal Defense and Personal Injury Lawyer, Wrongful Death and Nursing Home Abuse Lawyers

Call Now for a free consultation with a local, experienced lawyer
Jeremy Fietz: Personal Injury, Wrongful Death and Nursing Home Abuse Lawyer
Jeremy Fietz is a
record-setting trial lawyer
dedicated to representing and protecting people that have been the victims of negligence by both individuals and greedy corporations. Jeremy has handled many death and serious injury cases involving everything from auto collisions to nursing home abuse, to dangerous drugs and medical devices.
Jeremy's cases have been reported in newspaper headlines and he has been personally featured on over
50 radio and television interviews
. He has been lead counsel on cases from Santa Rosa, California to New Jersey (and many states in between).
See Jeremy's full profile
Ben Adams: Criminal Defense Lawyer
Ben arrived in Santa Rosa in 2012 to form AdamsFietz.com, which quickly became a powerhouse of
criminal defense
and
personal injury
in the Sonoma County area.
Ben practises personal injury and criminal law and is incredibly proud to have been recently voted the
'Best Criminal lawyer'
in Sonoma County by the readers of the Bohemian.  Ben has 20+ years of experience successfully representing his many satisfied clients.
See Ben's full profile
Allie Guzman 
Allie has been a fixture at AdamsFietz.com since 2011.
Amongst her duties are office and case management, client vetting and assisting both Ben and Jeremy with there cases.
Allie is currently studying for her law degree and hopes to take her bar exam in a year.
Leslie McCrary started work as a legal secretary in 1972 for her father- an attorney- in San Francisco, California. His was a general practice specializing in personal injury but also included family, employment, and real estate law.

Leslie went on to get her Paralegal Certificate with honors from Cañada College in Redwood City, California in 1986. She went to work for Galligan & Biscay in Millbrae, California before moving to Sonoma County in 1988.

She began work for the former president of the Sonoma County Bar Association and an expert in personal injury litigation. When that attorney retired, Leslie was hired by Lanahan & Reilley, a prestigious law firm in Santa Rosa. It is here that she first began working for attorney Jeremy Fietz.

When Jeremy left Lanahan & Reilley, Leslie moved to another law firm that specialized in probate, estate planning, and a wide variety of services for the wine industry. Leslie missed working on mass tort and personal injury cases and began to work for Jeremy again in 2008. She has been the primary paralegal for the firm since that time and assists AdamsFietz.com to manage our cases through the MDL process. .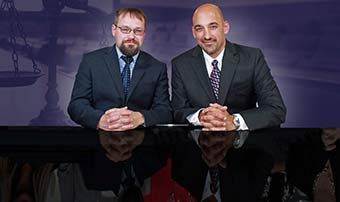 AdamsFietz.com is a local law firm in Santa Rosa, Sonoma County, California.

We've been practising personal injury and criminal law in Santa Rosa for over 10 years.

We are proud to have won many awards including attorney Ben Adams who was voted 'Best Criminal Attorney' in Sonoma County and Attorney Jeremy Fietz who holds the 'Largest Wrongful Death Settlement' in Sonoma County.