Trusted & Experienced
Santa Rosa Law Firm
Santa Rosa PG&E, Wrongful Death and Personal Injury Lawyers
Call Now for a free consultation with a local, experienced lawyer
Our Law Firm - Sonoma county strong
Complex Litigation Experience
With over four decades of combined legal experience resolving complex issues before judges and juries, the lawyers of Adams Fietz are ready and willing to stand trial. We are our clients toughest advocates, drawing on proven strategies and tactics to gain every advantage.Client Counseling
Accident victims and those who are facing other loss or injury are dealing with many difficult issues. They don't always understand the laws that apply to their situation and easily feel overwhelmed and frustrated by the complexity of the legal system. With professional experience and in-depth knowledge, we work hard to allay the many fears and uncertainties of our clients by answering all of their questions and personally guiding them through the legal process.
Reputation of Success 
At AdamsFietz.com, we provide effective and aggressive representation to protect our clients' interests. Our attorneys have established a sound reputation in the legal community. We are known in and out of the courtroom for being attorneys unwilling to settle for anything less than what our clients deserve.
Team approach
Many lawyers in Santa Rosa are solo practitioners.  They are limited, therefore, to their calendars and their own experience and talents.  At AdamsFietz.com both of us bring our talents to bear on solving your problem.
Reasons you may need an experienced lawyer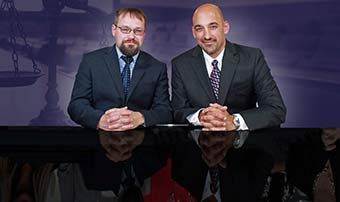 AdamsFietz.com
is a local law firm in Santa Rosa, Sonoma County, California.
We've been practising
personal injury
and
criminal law
in Santa Rosa for over 10 years.
We are proud to have won many awards including attorney
Ben Adams
who was voted 'Best Criminal Attorney' in Sonoma County and
Attorney Jeremy Fietz
who holds the 'Largest Wrongful Death Settlement' in Sonoma County.
Why is a free consultation beneficial?
A free consultation can be very important for you before going ahead and hiring a lawyer. Our experienced lawyers will answer any question or concern you have with regards to your possible case. And don't worry if you can't afford a lawyer, the consultation is always Free and you never pay anything unless we win your case!
Why Contact adamsfietz.com?