AdamsFietz.com
Contact Us
Personal Injury and Wrongful Death Attorneys
Santa Rosa Personal Injury, Wrongful Death, Nursing Home Abuse/Neglect and Criminal Defense Lawyers
Call Now for a free consultation with a local, experienced lawyer
Adamsfietz contact options
Immediate Support
The best way to get immediate attention is to call our local number 
707-999-9999
. You'll be connected right away with our attorney support team who will ask you some questions with regards to your potential case, then connect you with the appropriate attorney.
Free Consultation Form
You may prefer to use the Free Consultation form on this page to reach out to us. You can usually expect a response within an hour or two on weekdays. Our walk in offices are closed on weekends and holidays but we still monitor inquiries and if you inquiry is urgent, one of our support team will get back to you promptly. If the inquiry is not urgent, you can expect our attorney support team to respond to your inquiry on the next business day morning.
Email 
You can always
Email
us if you prefer. If contacting us by email, you can expect the time for our attorney support team to be the same as the Free Consultation Form depending on the urgency of your inquiry.
Your Inquiry is Important To Us
All inquiries are very important to AdamsFietz.com. Our law firm understands it's not always easy to reach out to a lawyer, our support team understands this and will treat your inquiry with the patience, confidentiality, trust and urgency you expect.
Reasons you may need an experienced lawyer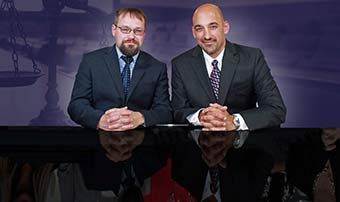 AdamsFietz.com
is a local law firm in Santa Rosa, Sonoma County, California.
We've been practising
personal injury
and
criminal law
in Santa Rosa for over 10 years.
We are proud to have won many awards including attorney
Ben Adams
who was voted 'Best Criminal Attorney' in Sonoma County and
Attorney Jeremy Fietz
who holds the 'Largest Wrongful Death Settlement' in Sonoma County.
Why is a free consultation beneficial?
A free consultation can be very important for you before going ahead and hiring a lawyer. Our experienced lawyers will answer any question or concern you have with regards to your possible case. And don't worry if you can't afford a lawyer, the consultation is always Free and you never pay anything unless we win your case!
Why Contact adamsfietz.com?